Anniversary Celebration
Another year has passed and we're ready to celebrate the enduring legacy of Guild Wars.
It's time once again to throw open the Shing Jea Boardwalk, rev up the Rollerbeetles, and don our party hats for a week of festive fun lasting from 12:00 p.m. Pacific (UTC -7) on April 22 to 12:00 p.m on May 6. This anniversary party is packed with a number of great rewards, gifts, and activities!
Special Events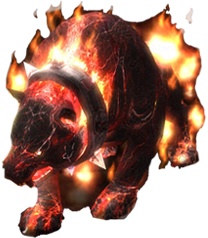 We're commemorating our anniversary with a huge bash in Shing Jea Monastery and outposts all over Tyria.
Are you light on your feet? Speak with Captain Li Sah and test your dodgeball skills in the Dragon Arena! Do you feel the need for speed? Speak to the Rollerbeetle Trainer and take a spin in Rollerbeetle Racing. You'll find both these NPCs in Lion's Arch, Shing Jea Monastery, Kamadan, and the Great Temple of Balthazar.
During the festival, keep your eyes peeled for special drops and be sure to stop by Embark Beach to talk to Ceira, Sworn to Fire. During the celebration, Ceira will distribute the anniversary Ranger pet: the Hound of Balthazar.
Characters celebrating eight or more years in Tyria will receive a Birthday Present Voucher good for their choice of birthday gift boxes from years past. Xunlai Gift Givers have been stationed in Lion's Arch, Kamadan, Shing Jea Monastery, and the Great Temple of Balthazar to help with the exchange.
For more information about the Anniversary Celebration, check out the Guild Wars Wiki!